Our Collapsible Crates Assemble in Seconds, Fold Flat for Storage, and Are Less Expensive than Traditional Crates
Our collapsible crates are a perfect solution for companies wanting to quickly assemble and disassemble their packaging.  The Conner collapsible crate literally assembles in seconds, they stack easily for storage, they're sturdy, and they can ship anywhere – plus you can reuse them over and over again.
Conner custom designs this lightweight, durable, collapsible crate or box according to your specifications.  If you're not sure what you need, or we'll work with you to create a solution that best fits your requirements.  We can even screen print your label on each crate or box to match your brand.
Made of durable plywood boards and metal edging, our collapsible crates offer a great solution for lightweight packaging — especially when costs are a major concern.  Not only are they durable and economical, but the Conner collapsible crate is export compliant and suitable for a wide variety of applications.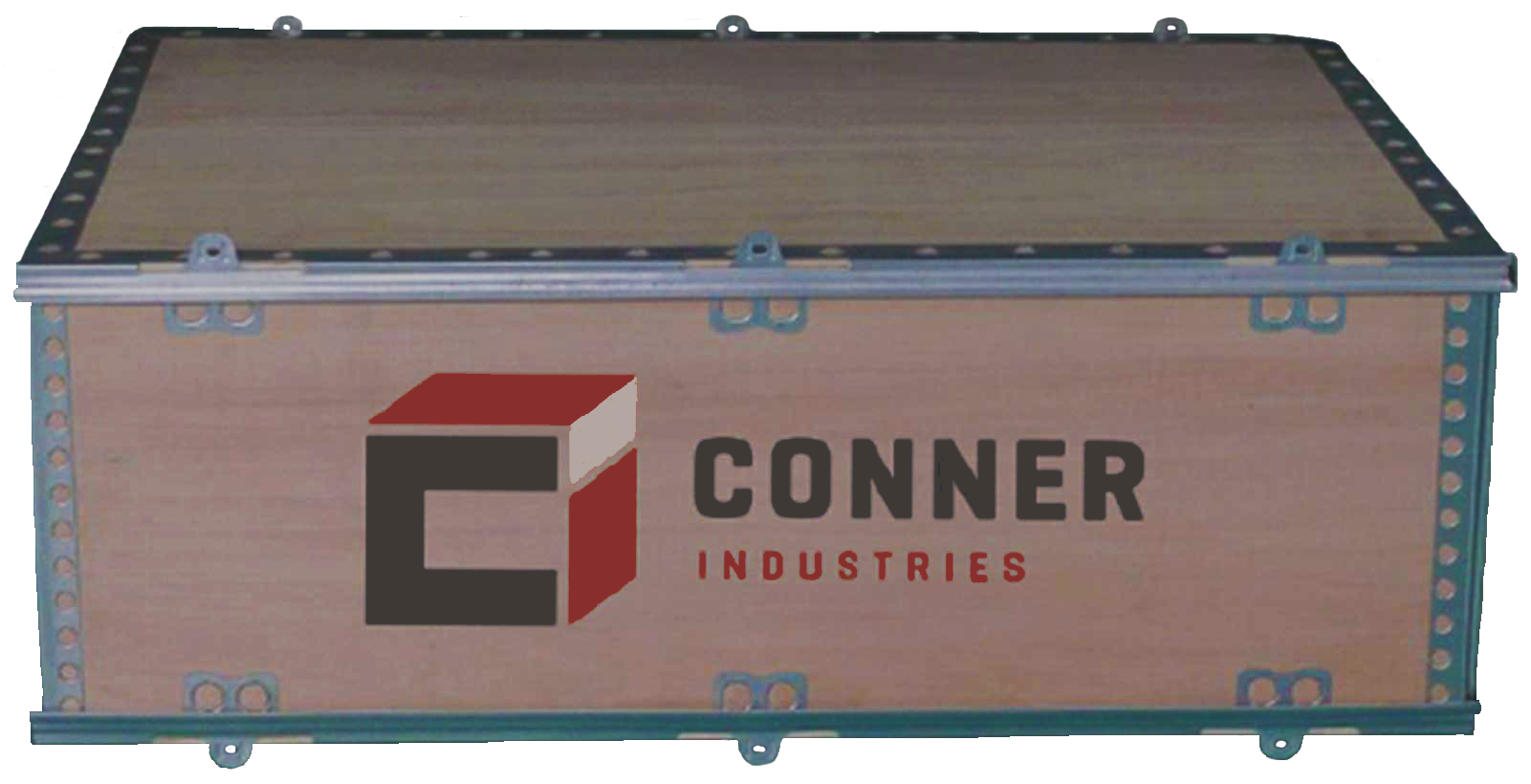 Water and humidity resistant

Reusable to save on packaging costs

Economical – often a huge discount over traditional crates
Here are some examples of collapsible crate applications:
Food products
Wine bottles
Electronics
Consumer goods
Chemicals
Automotive parts and bearings
IT and Telecom
Aerospace
Retail
Fabrics and Textiles
Military