Industrial Wood, Custom Crates & Pallets for the
Energy, Oil & Gas Industries
Solutions that Power the Energy and Oil & Gas Industries
The energy and oil & gas industries face unique challenges.  Not only are they delivering around the clock, but they're also frequently dealing with difficult environmental conditions.  Efficient handling, speed, and long distance shipping in extreme climates can be a daily issue, making the need for a reliable packaging partner crucial.
Meeting packaging requirement specs and delivering on time is key.  Interruptions and delays are not an option.
Whether it's pipe and fittings going to Houston, solar panels being delivered to Florida, or a transformer traveling to the other side of the world, your products have to be delivered safely, efficiently and on time.
Conner is an industry leading lumber and packaging supplier with nearly 40 years of experience working with companies in the Energy sector.  We know how to design packaging for sensitive, highly valuable, and often big, heavy, and bulky equipment and technology.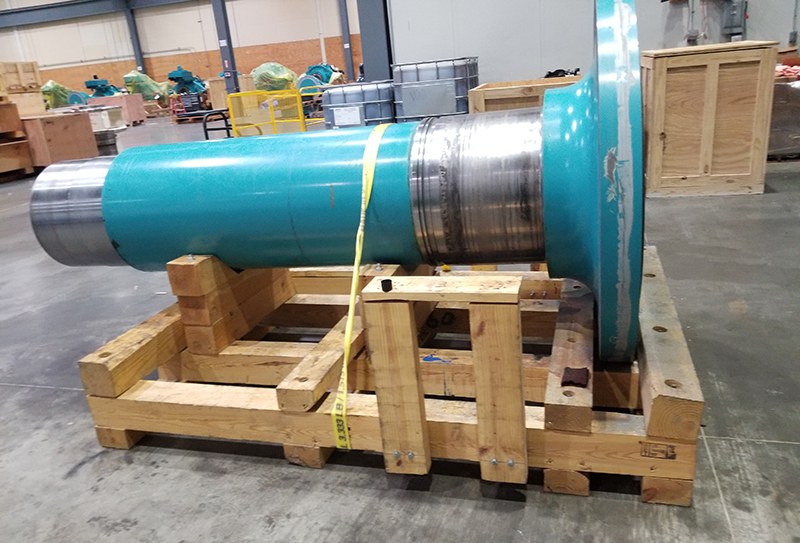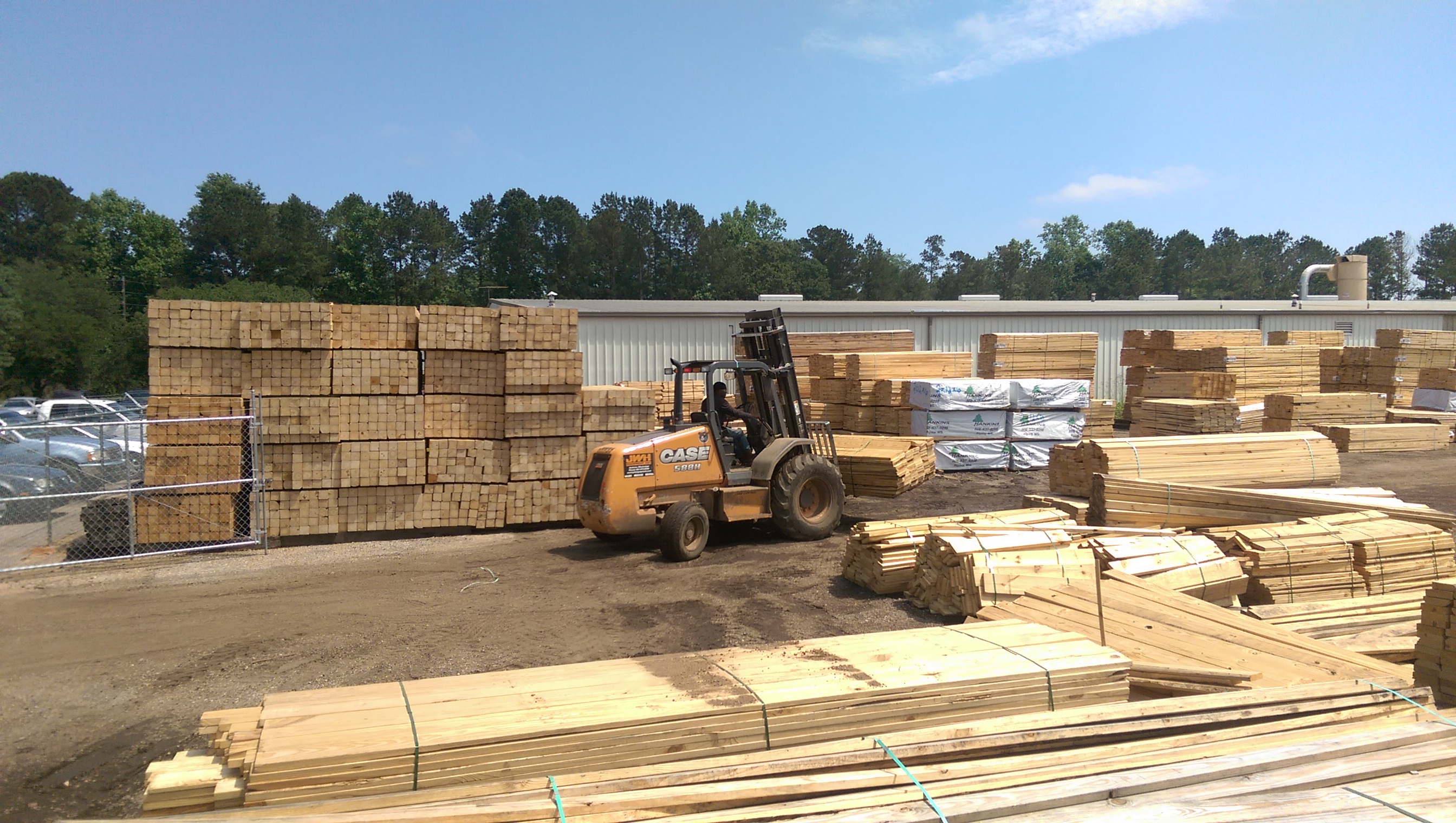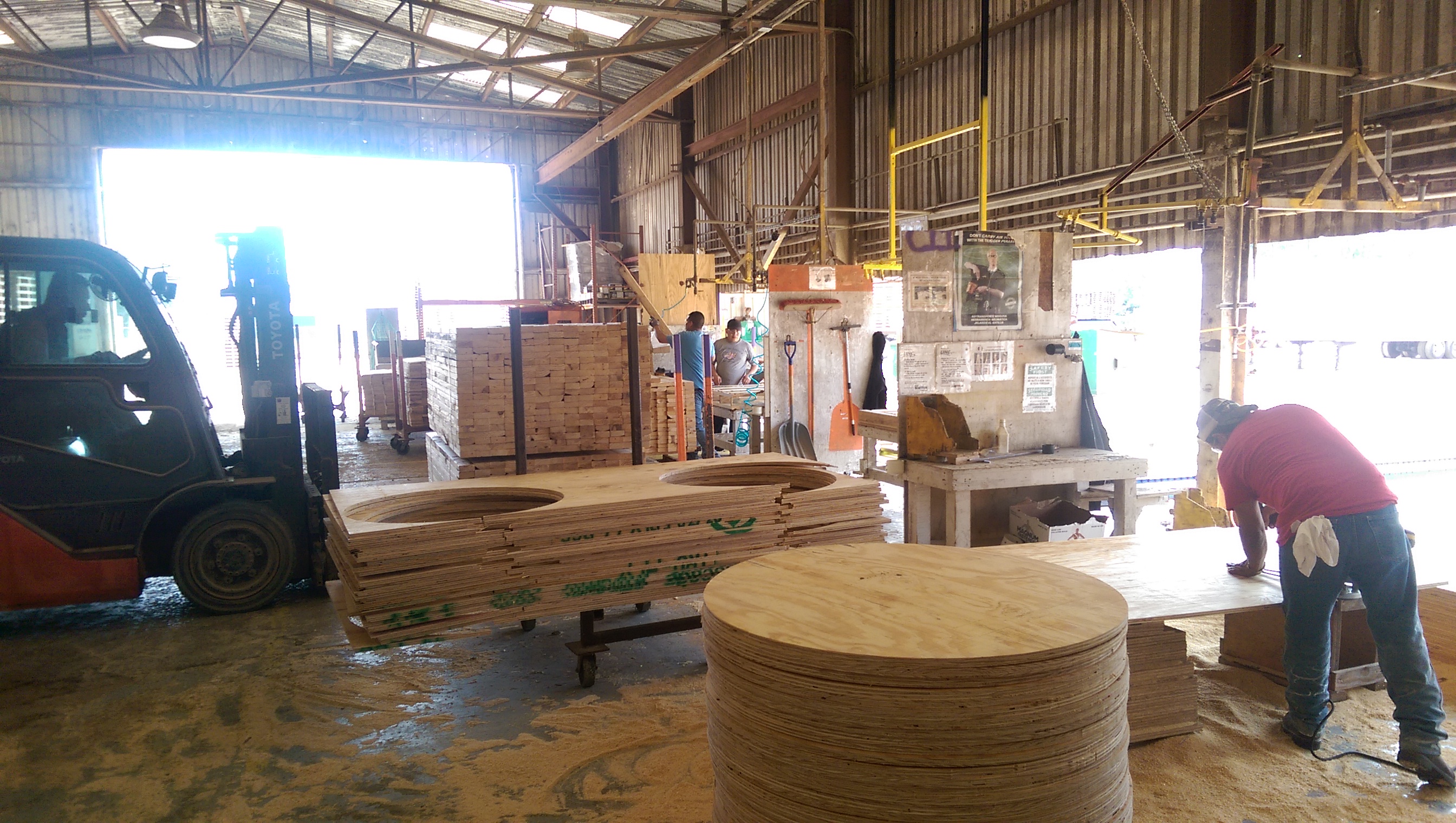 Expert Designers – Fast Turnaround – Dependable Service
With custom milled hardwood and softwood in stock, we keep raw materials on hand to provide you with a fast turnaround and dependable service.
Conner's trained technicians, knowledgeable sales staff, experienced design team, and packaging engineers are committed to developing solutions that are both cost effective and secure.
Whether you need to move generators, switchgear, pipe, cable reels, bushings, transformers, solar panels, circuit breakers, turbines, or anything else needed for the energy or oil & gas sector, Conner is the partner you can count on.
We keep your production lines moving!
Recent Project:  Pipe Liners
Conner works with a wide variety of companies within the Energy and Oil & Gas sectors.  One of our recent projects was to create specialty crates to transport pipe liners for one of our customers.
While they might not look all that exciting from the pictures, they're actually pretty interesting.  The pipe liners are put into the crates on the right in much the same way that you see fire hoses loaded onto a firetruck.  When the pipe liners reach their destination, the "door" on the side of the crate slides up.
Once this side panel is removed, the pipe liner is pulled out of the crate in small sections.  Pretty ingenious, huh?
Looking for your own ingenious solution?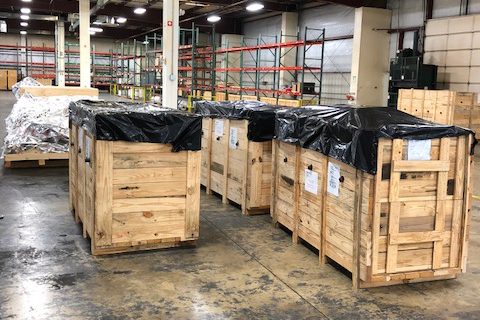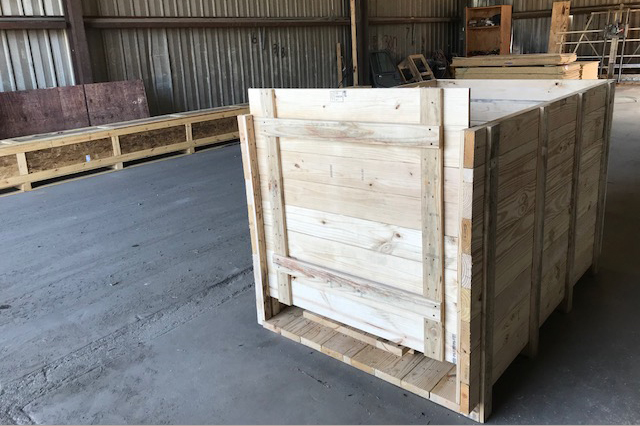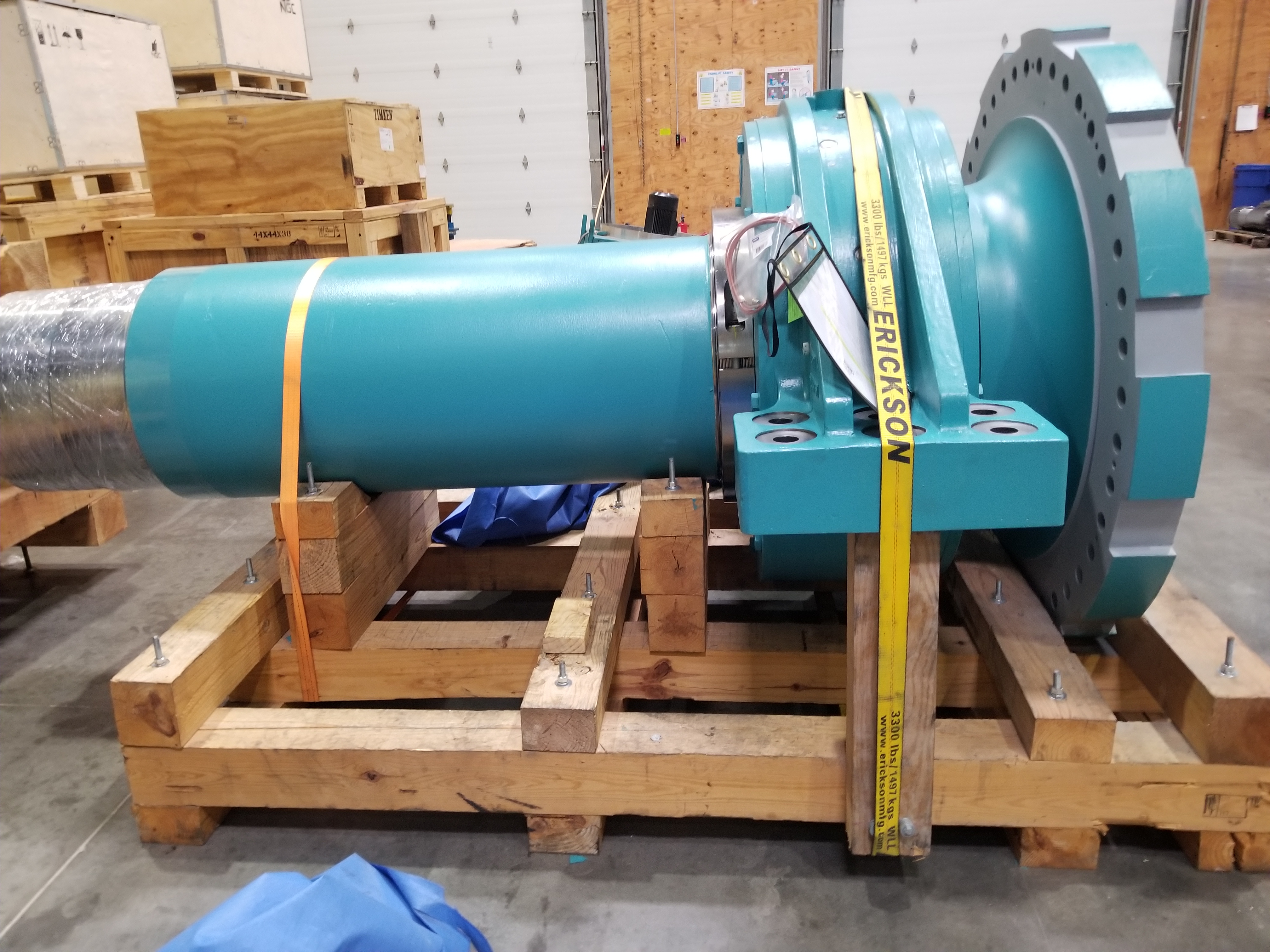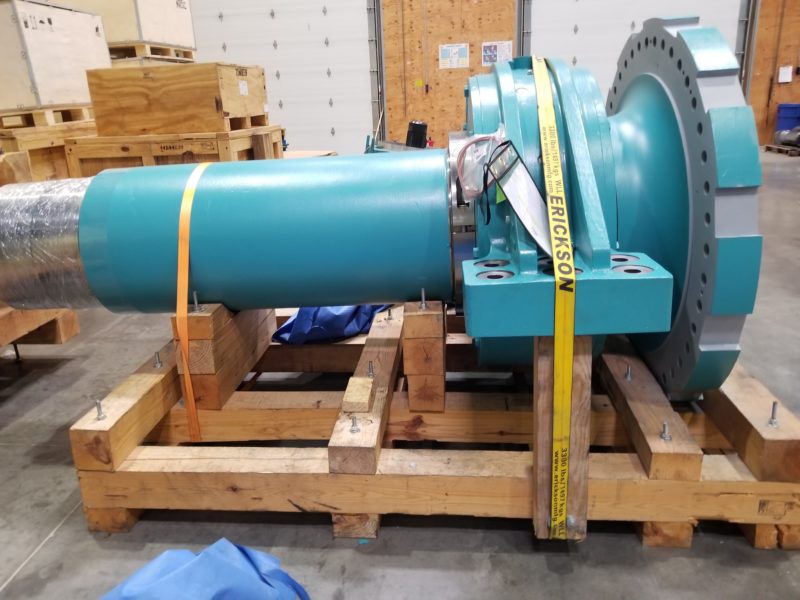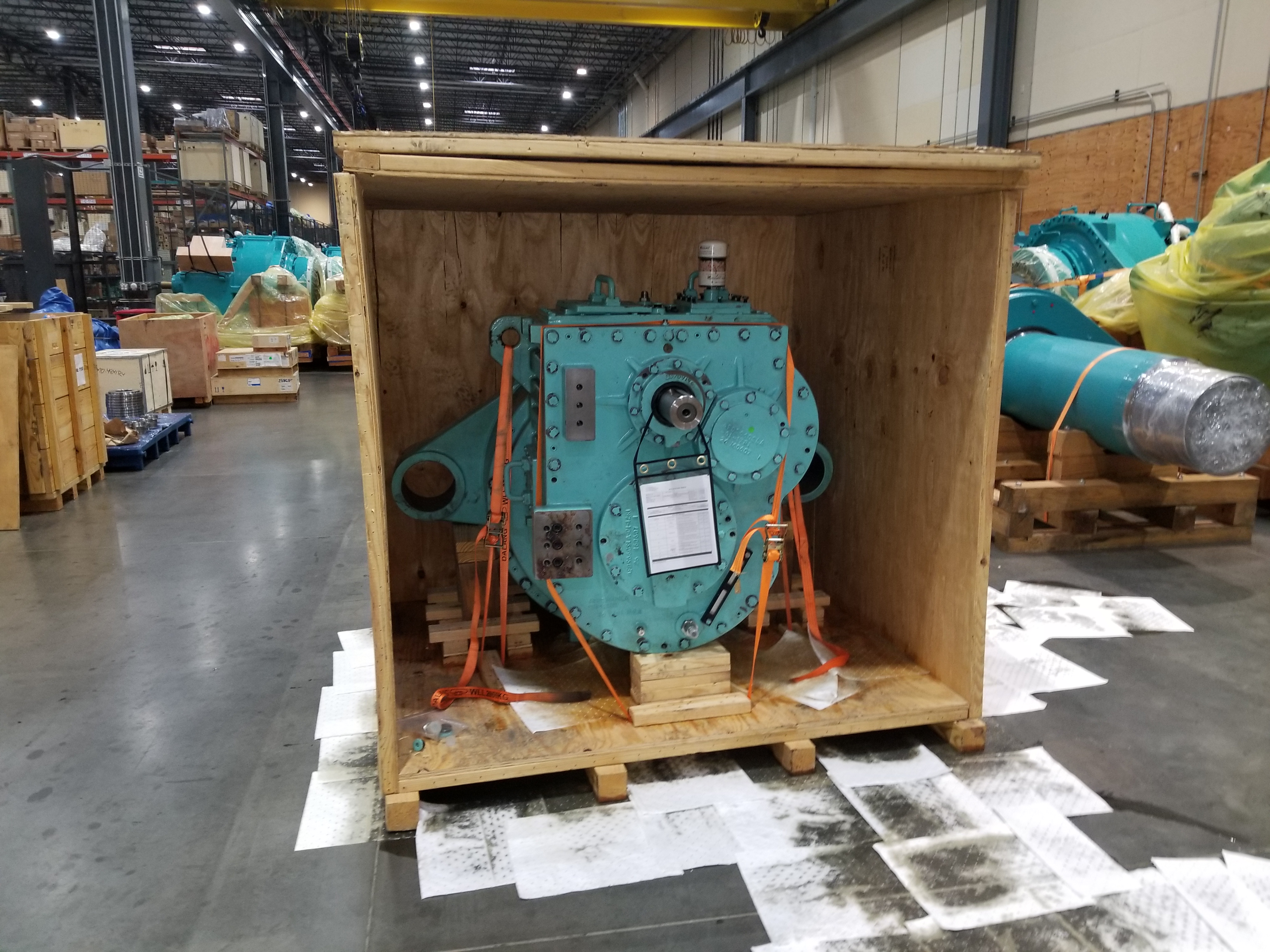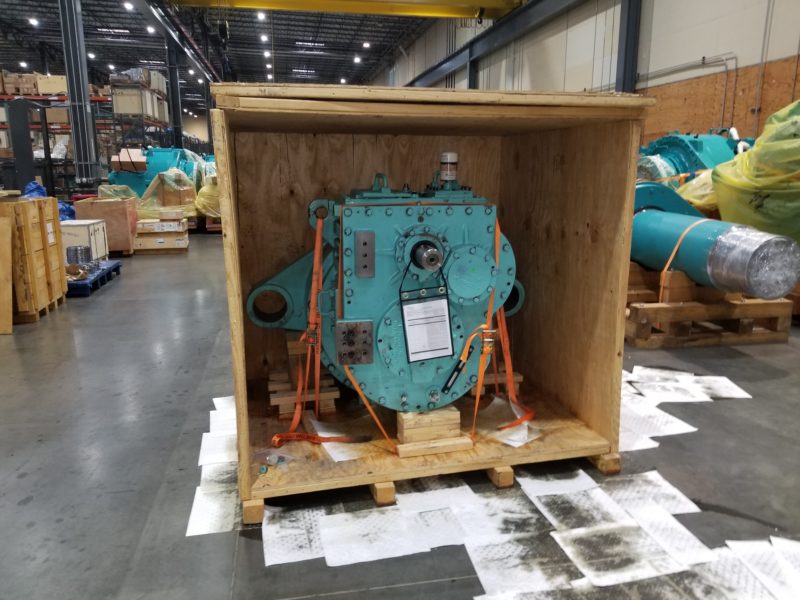 Recent Project:  Windmill Turbines
Another one of the Energy companies we worked with recently needed a way to safely transport their windmill turbine components.  Not only is this a very large item that must be packaged on site, but it's also extremely heavy.
In order to protect the turbine, we first had to design a specialty pallet that would keep the components positioned correctly for transport.  In other words, it needed to be blocked in such a way that the shaft and the end would remain level.  We also had to make sure that the component parts wouldn't roll or shift during shipment.
Once we designed the pallet, we then had to design a custom crate that would protect our customer's windmill turbine from the elements, dirt, and debris during transport.  Both the pallets and the crates were assembled on-site at our customer's location.
Looking for help with a similar project?
Solutions for Any Product
Although we often help Energy and Oil & Gas companies with challenging packaging needs that require complicated and specialized pallets and crates, that's certainly not all we do.
From dunnage and blocking materials to wraggle sticks and pipe saddles, we help you find the best solution to get your product to its destination safely.
Whether you're looking for ongoing production, a one time project, or a single item packaging solution, Conner offers the industrial wood & packaging solutions that Energy and Oil & Gas companies can count on.
Learn more about how we can help you now!