Industrial Wood, Custom Crates & Pallets for the
Energy, Oil & Gas Industries
Proven Track Record in the Energy, Oil & Gas Sectors
The energy, oil & gas industries face unique challenges in delivering round the clock while being constantly challenged by difficult environmental conditions.  In a segment where efficient handling, speed, and long distance shipping in extreme climates is a daily issue, a reliable packaging partner is crucial.
For the energy, oil & gas industries, meeting packaging requirement specs and delivery performance is key, and interruptions and delays are unacceptable.  Whether it's pipe and fittings going to Houston, solar panels being delivered to Florida, or a transformer traveling to the other side of the world, your products have to be delivered efficiently and on time.  Delays are not an option.
Conner is an industry leading industrial wood and packaging supplier for the energy, oil & gas industries with nearly 40 years of experience.  We know how to design packaging for sensitive, highly valuable, and often big, heavy, and bulky equipment and technology.
With custom milled hardwood and softwood in stock, we keep raw materials on hand to provide you with a fast turnaround and dependable service.  We work with customers who need ongoing production, one time projects, and even single item packaging solutions.
Whether you need to move generators, switchgear, pipe, cable reels, bushings, transformers, solar panels, circuit breakers, turbines, or anything else needed for the energy, oil & gas sector, Conner is the partner you can count on.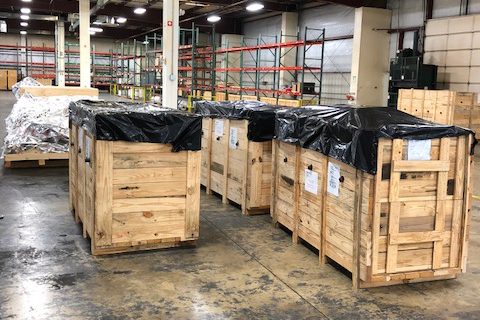 We created these custom crates for pipe liners. They get put into the crates like a fire hose going onto a firetruck.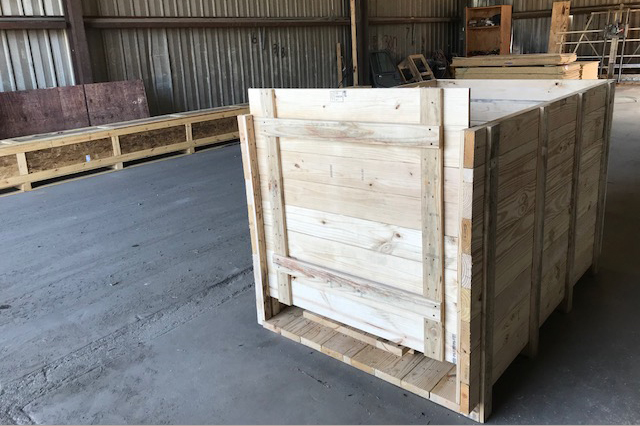 Once the pipe liners get to their destination, the "door" is removed and the liner is pulled out in small sections.
Looking for a packaging solution for your product?
We can help!