Find Your New Career at Conner!
Conner Industries, Inc. is a rapidly growing manufacturer and distributor of custom wood products and packaging. With an outstanding reputation, and nearly 40 years as an industry leader, we operate 14 manufacturing facilities in the U.S. and currently sit at #2 in the U.S. for market share.  Best of all, we are growing!
Interested in employment at one of our plants?
If you'd like to apply for a position at one of our manufacturing facilities, but don't see a job posting for it, you can still apply for a job with us.  Simply click on the button below and complete an application.  We'll keep your application on file and contact you when a position opens up in your area.  Apply now!
Build a Career with a Growing Company in an Industry that Makes a Difference
Supply chains depend on industrial packaging to get products to market, whether it's a commercial turbine or pallet of canned goods. Industrial lumber, pallets, crates, and engineered packaging literally move the world, and this is your chance to be part of something that truly matters!
Conner is a company that's currently ranked #2 Nationwide in the industrial lumber and packaging industry and we're still growing. Take a look at the video below from our Montgomery Plant ribbon cutting ceremony with the Montgomery Chamber of Commerce.
Employees Stay with Conner for the Long Haul
How do you know if a company cares about its employees?
Take a look at how many employees stay with that company for 5, 10, or 15 years. Here at Conner, it's not unusual for our employees to stick around for 20 years or more.
Pictured on the right, Larry recently celebrated his 33rd anniversary! And he's one of many, at both the corporate office and our plants. We even have a salesperson who has reached his 35th work anniversary!
In this day and age, that says a lot about Conner.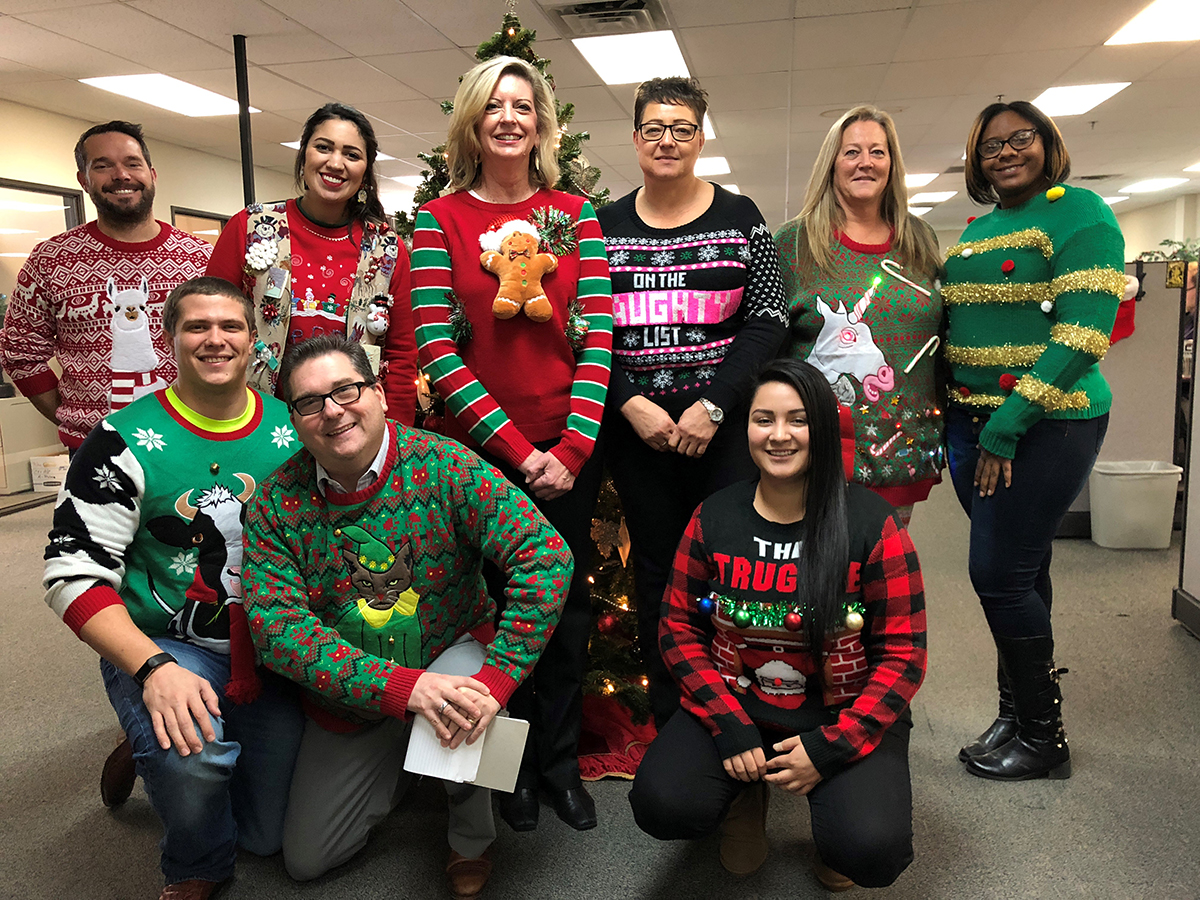 We Work Hard, But We Like to Play Hard Too!
Company Culture Matters – Our Culture and Values Put Employees First
Ultimately, choosing and staying with a company comes down to company culture and values. We all want to work somewhere that treats us like more than just a number.
Here at Conner, we have our silly days, like "Ugly Sweater Day", but we also do charity work, celebrate employee victories, and support each other during times of trial. We are a work family that cares.
If you are AWESOME, then we want you to join us!
What an honor to sponsor the Build-A-Bed Project!