Panama City Manufacturing Facility
Get to know our Panama City Manufacturing Facility
The Panama City Manufacturing Facility is located in Florida, and serves customers in Florida and the surrounding region.  It provides wholesale and industrial lumber, custom pallets, and custom crates, and also helps serve customers throughout the entire United States.
In October of 2018, the Panama City plant and its employees were struck by Hurricane Michael, a Category 4 hurricane that devastated Panama City, our employees, and our plant.  Conner helped its employees get back on their feet, the Lugoff and Hogansville plants chipped to make sure that customers weren't disrupted.  Unfortunately, that meant working in less than ideal conditions for over a year.
In May 2021, the Panama City facility moved to a new, and better location so that it can serve its customers better.  The new plant location is also much better for employees.  Today the Panama City plant is stronger than ever.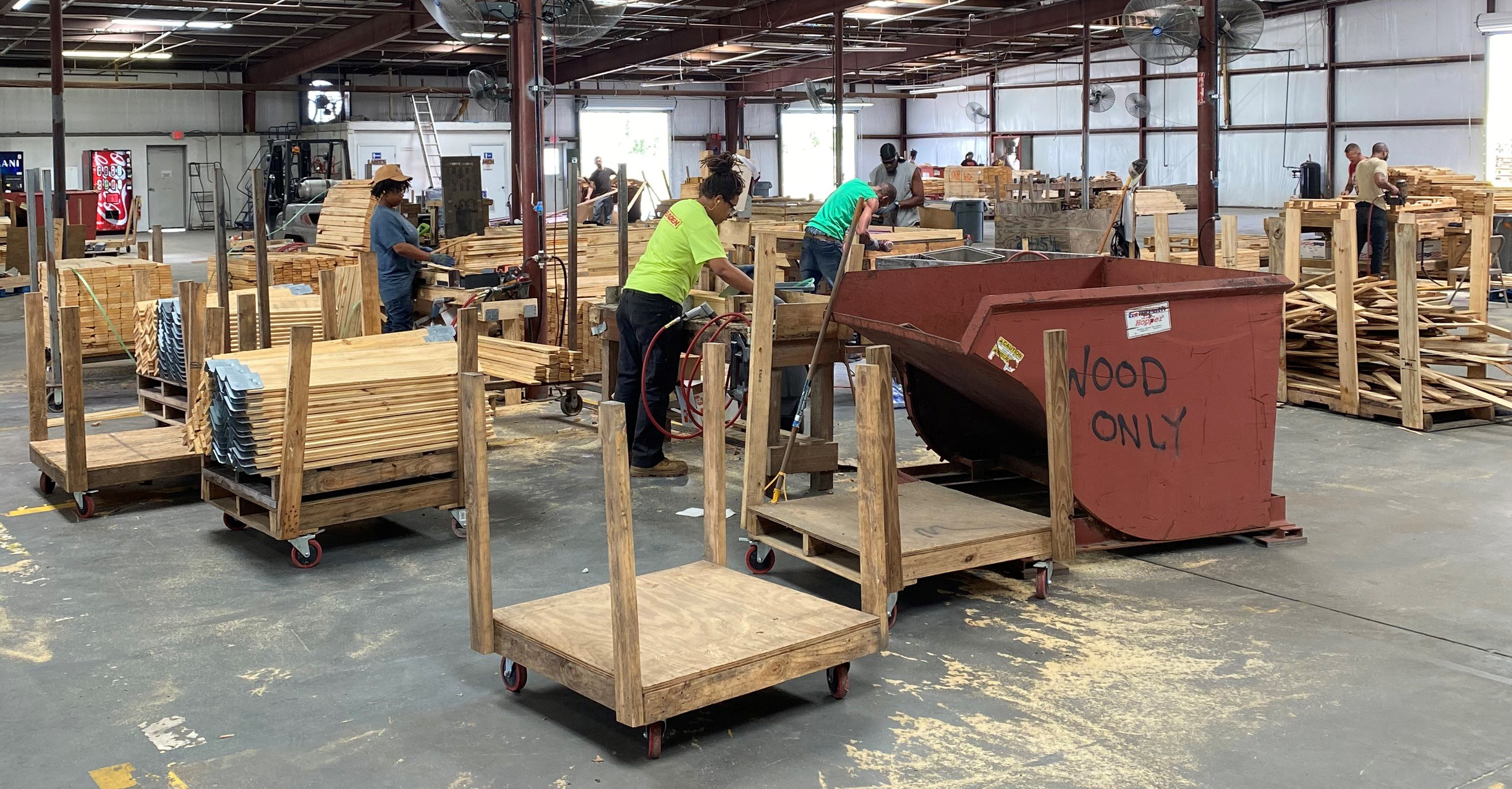 Location
6727 Bay Line Drive
Panama City, FL 32404
Direct: 850-873-4000
Fax: 850-873-4003