Hurricane Michael roared ashore in Panama City, Florida on October 10, 2018 and brought with it a wave of destruction that toppled buildings, sheared off trees, destroyed basic utility services, and left roads impassible for days. As a Category 4 storm, with maximum sustained winds of 155 miles an hour, "Michael ranked as the strongest storm to hit the Panhandle since at least 1851, when record-keeping began," according to the Wall Street Journal.
Unfortunately, the Conner plant in Panama City found itself directly in Michael's path.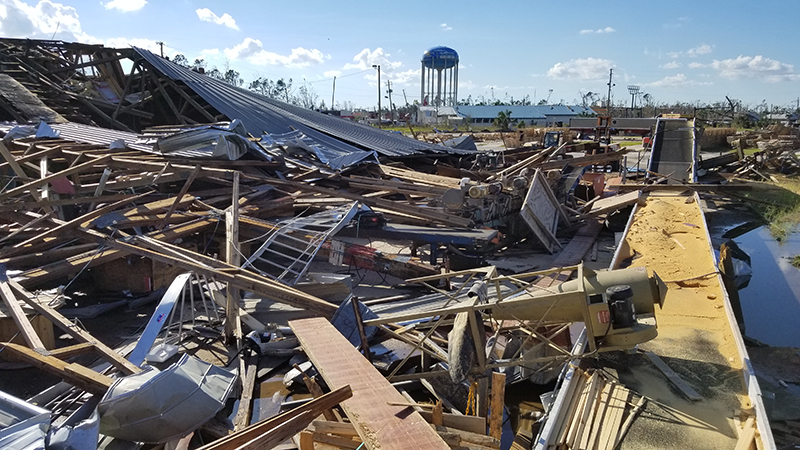 Not only were our employees in the area left without basic services (food, water, sewage, electricity) for weeks, but many of them also lost their homes, cars, and personal possessions in the storm. The Panama City plant itself fared no better. Our buildings collapsed under Michael's wind gusts, equipment was buried under debris, and trucks were unable to reach the plant.
Frankly, it's been pretty tough going for the folks in Panama City. Michael may have kicked them in the teeth, but in typical Bay Country fashion, they are coming back stronger than ever.
Conner Team Pulls Together to Minimize Supply Interruptions
The Conner Team pulled together to not only help plant families get through some very trying circumstances, but the team pulled together to bring back the plant and service customers during the crisis. Conner employees from throughout the company dug deep and donated over $40,000 to help employees at the Panama City plant with their basic needs and volunteered countless hours to helping them get back on their feet.
Conner's other plants have also pulled together to make sure that the job is still getting done.
The Hogansville and Lugoff plants temporarily took on the work from Panama City to make sure their customers would see as little supply interruption as possible. That's the beauty of having multiple plants throughout the country – If one plant gets hit by a natural disaster, other plants can quickly ramp up to take care of business. It doesn't hurt to have great customers like Trane, who stood by us while we temporarily transitioned operations.
We've also had many offers of help from others throughout the industry, and we feel very fortunate to be part of such an amazing industry. Our biggest strength, however is having employees that ROCK! Surviving Michael would not have been possible without them.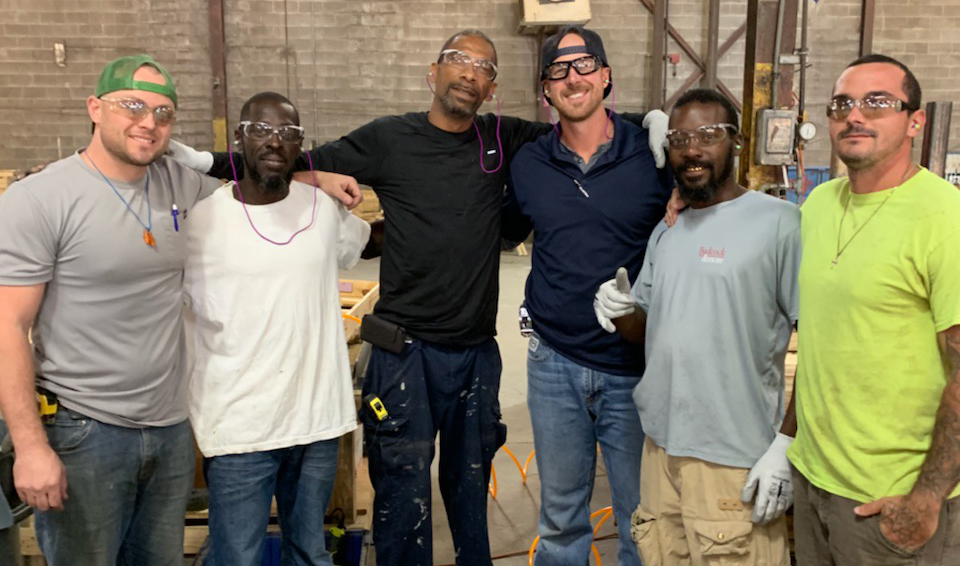 So, that's been our struggle in Panama City – how do things stand today?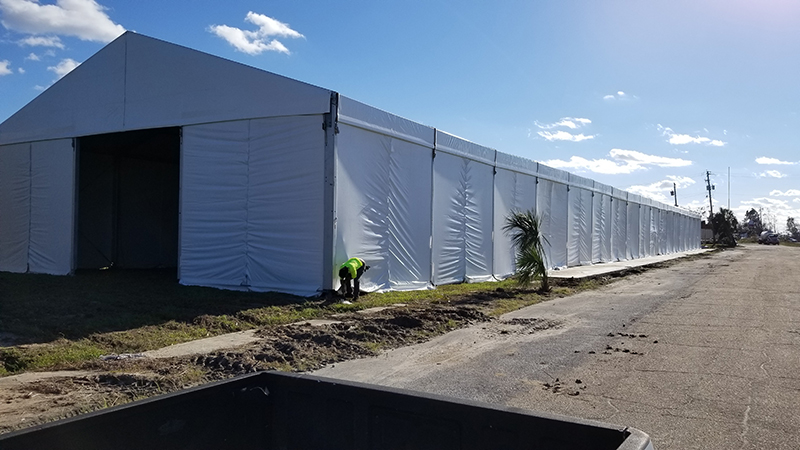 Unfortunately, for many of our local plant families, the struggle is not over. A large part of Panama City is completely wiped out and it will take some time to rebuild. For the people who live there, obviously things won't be back to normal for quite some time.
For the plant itself, Conner is happy to report that we are back up and operational in Panama City again. We have temporary structures in place, the equipment is running, employees are back at work, the trucks are getting in, and we're once again servicing our customers out of Panama City.
In other words, the Panama City plant is back!
It is with a grateful heart that we thank our employees and customers for their well-wishes and prayers, offers of assistance, hard work, and understanding during a difficult time for our company. Conner will continue to work hard to deserve your faith in us.