Industrial Wood, Custom Crates & Pallets for the Automotive Industry
Automotive Packaging Solutions You Can Count On
Often working within a global environment, the automotive industry is a very complex market with an equally complicated supply chain, and a very unique set of needs to transport their products safely.
Whether it's a large, heavy vehicle component part, or a lighter, sensitive piece of automotive technology, getting the right packaging solution is critical.
Not only are Original Equipment Manufacturers (OEMs), suppliers, and after market distributors looking for flexibility in material choices, design expertise, and testing capabilities, but there's also an increasing need for vendor managed inventor (VMI) and JIT deliveries.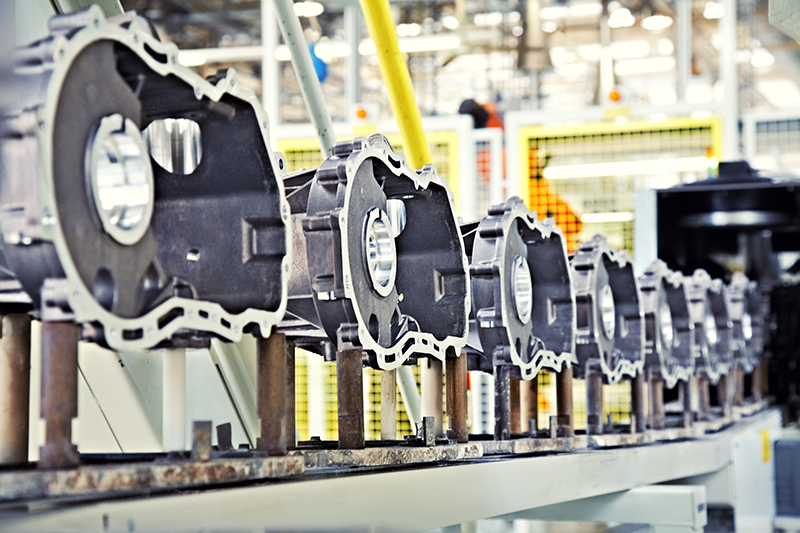 Expert Design Team – Dependable Service – Fast Turnaround
At Conner, we use sophisticated 3D modeling software and ISTA certified labs as a part of the design and development process to make sure you get a packaging solution that will truly meets your needs.  Our trained technicians, knowledgeable sales staff, experienced design team, and packaging engineers are committed to developing solutions that are both cost effective and secure.
This kind of capability is a must in the automotive industry.
With multiple locations throughout the US with backup capabilities, and plenty of raw materials on hand, Conner is quick, nimble, and capable of rapidly responding to your needs.
We keep your production lines moving!
Recent Project:  Armored Glass Crates
Conner works with a wide variety industries, including several companies within the automotive industry.
Although it's a little difficult to see in the image on the right, these are crates that we designed for an armored glass manufacturer.  These custom crates hold the glass used to outfit armored personnel carriers that are used by the military.
In the image, the crates are stacked on top of each other.  When they're transported, each crate will easily stack on a truck or plane, while keeping the glass inside safe – even if they're transported to the other side of the world.
Recent Project:  Windshield Manufacturer
As a major windshield manufacturer, another one of the Automotive companies that we worked with recently needed a way to safely transport windshields to to end users for installation.
As you can see from the picture on the left, we designed a specialized crate that combines wood, corrugate, foam, rubber, and plastic ties to not only cushion and protect the windshields, but also to prevent them from shifting during transport.  They're also designed in such a way that they're easy for the end user to remove from the packaging when it's time to install them.
Discover How to Reduce Your Supplier Risk Now
Uncover all the factors that put your supply (and suppliers) at risk, how you can minimize supplier impact, and what strategies you can use if things go wrong.
The Conner Advantage
Consistent Quality Across Every Order Matters
After nearly 40 years of working with all types of industries, including the automotive industry, we have a keen understanding of just how important consistent quality is to our customers.  That's why we've put a highly effective Quality Program in place throughout all our plants that includes regular quality audits.
Leverage Our Buying Power to Gain Tremendous Savings
Forget about paying premium prices for smaller product runs with multiple suppliers. As the largest buyer of industrial grade lumber in the United States, our volume pricing gives you tremendous savings and increased profits.
Never Worry About Getting Your Supplies On Time Again