Banding Groove Lumber for Unit Load Protection
Banding groove lumber is one of those transportation packaging items that is often unnoticed when used, but definitely missed when not used.  When manufacturers or businesses ship their products, most of those unit loads are secured with some kind of banding or strapping.  Banding groove lumber is that additional piece of wood packaging that can drastically help reduce in-transit damage.
Banding groove lumber helps to protect the top of your shipped units from the damage sometimes caused by strapping tension.
Banding groove lumber helps to provide clearance for the fork tines on the bottom of the unit load.
Banding groove lumber immobilizes the strapping so it doesn't slide off of your products, or other types of loads like wood dunnage.
Can you really afford to be without banding groove lumber?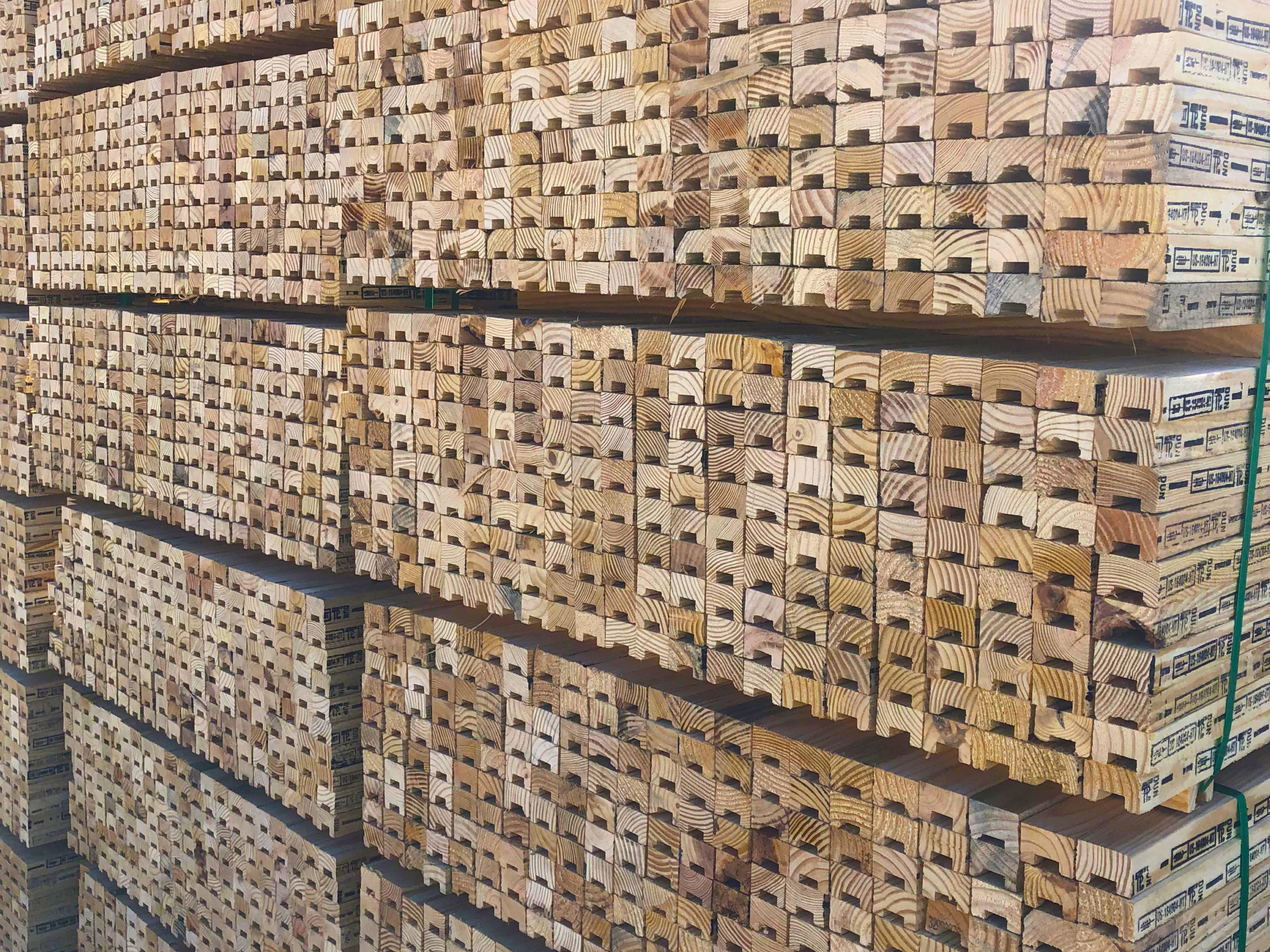 Three Banding Groove Lumber Grade Options Sure to Meet Your Needs!
Auto-Strapper Grade (ABG) Banding Groove Lumber
Suitable for automated strapping machines.

Machined to exact size and length.

Ready to go into your auto strapper.

Centered groove, free of large knots, limited bow & twist, no end knots.
Manual Strapper Grade (MBG) Banding Groove
Suitable for hand strap customers.

Slight/nominal variances in length and width.