Machine built pallets take advantage of the latest technologies in pallet machine automation to allow for precise nailing patterns and fastener countersinking ability.  This produces exacting and consistent quality from the first pallet produced to the final pallet on the production run.
In the past, machine built pallets were confined to standard sized pallets measuring 48″ x 40″ and a one-size-fits-all approach.  Fortunately, that's no longer the case.  Our pallet machines can built pallets from 24″ X 24″ up to 72″ x 72″, and CNC control allows for quick changes to specs and pallet size.
Using pallet machine automation lets you get the quantity of pallets you need with shorter lead times.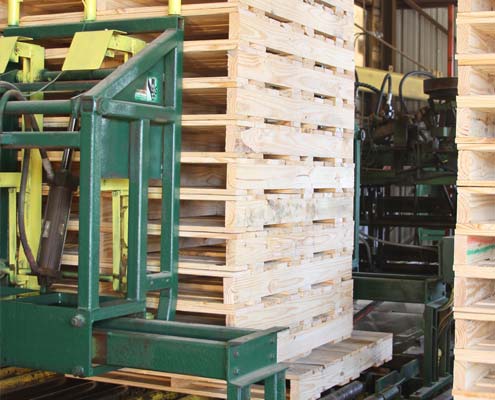 Large Volume Pallets with Shorter Lead Times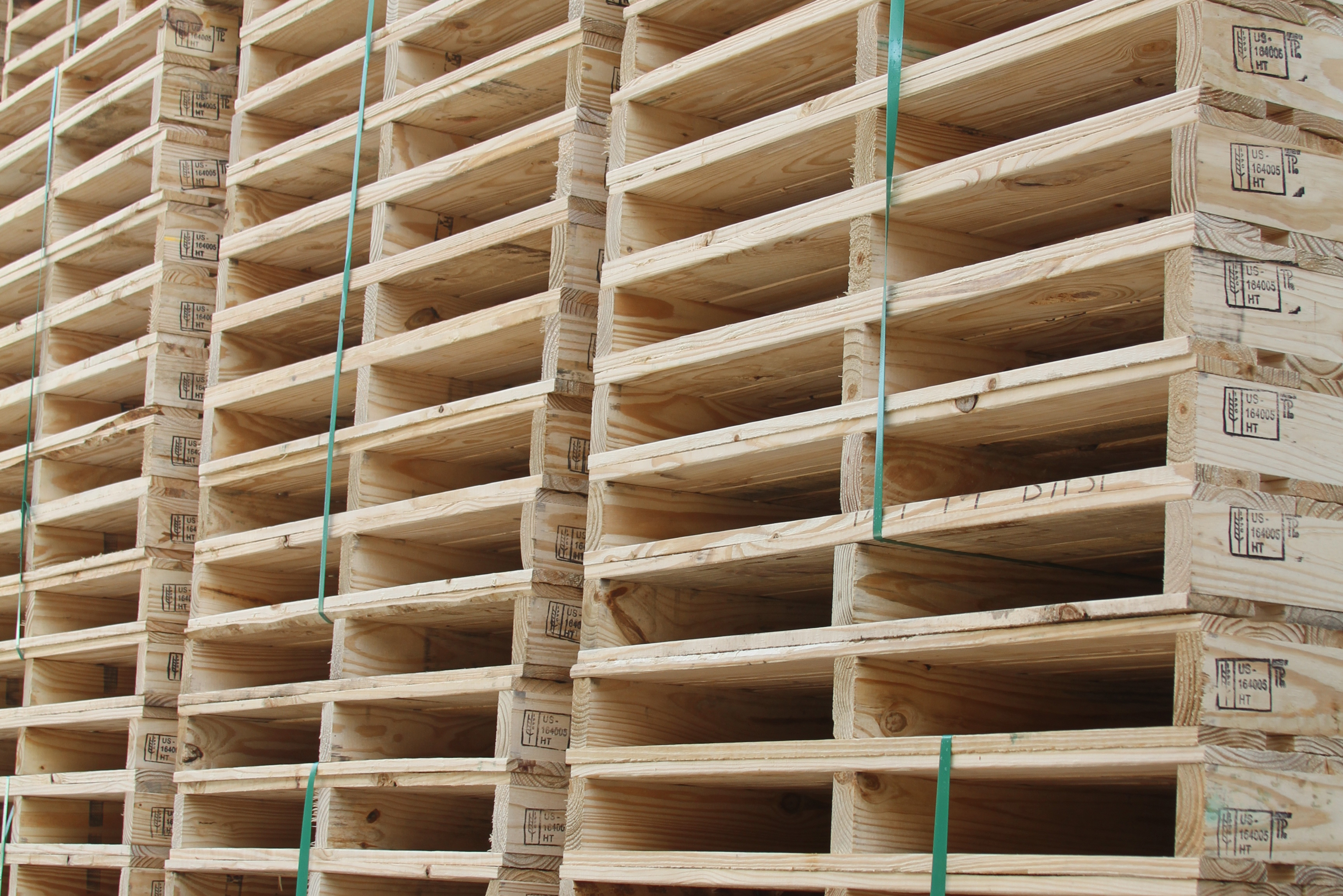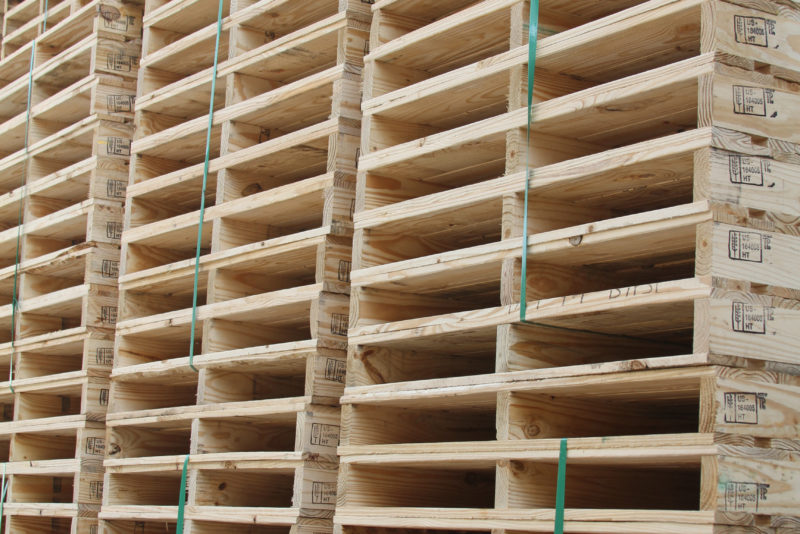 Whether you need a standard 48×40 pallet, or a custom pallet dimension, machine built pallets prove to be a solid choice for many different applications.  Machine built pallets use thicker nails and a wider head so that the connection between the deck boards and the supporting 2×4's is stronger than some pallets built by hand.  Add to that a precise nailing pattern, and you have a pallet that you can depend on.
With the help of our specialized design team and the software to get it done, you can be sure that our machine built pallets will meet your specifications and properly support your unit load.
You can count on our machine built pallets.
Fast Turnaround – Reliability – Experts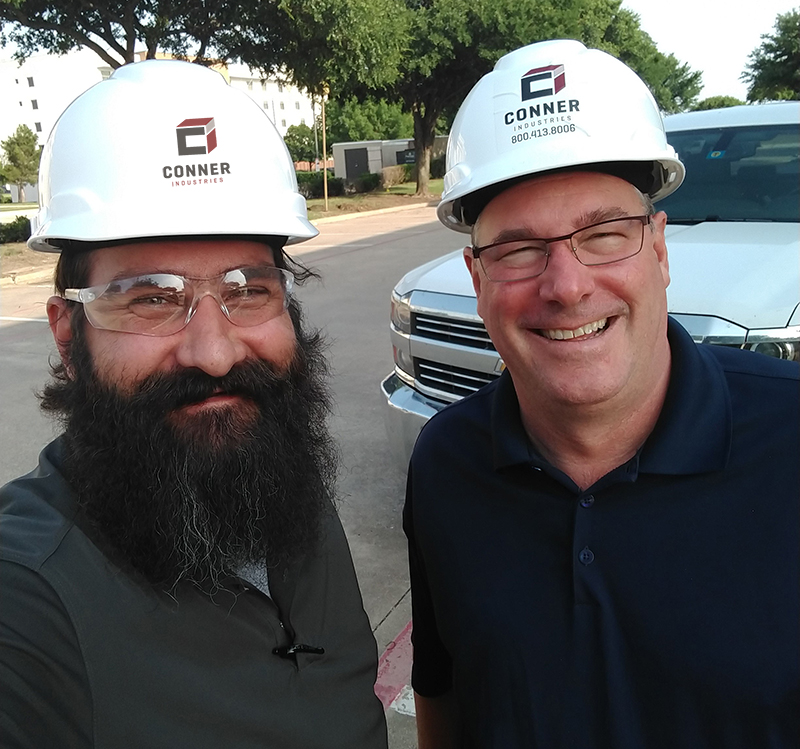 Whether you're working to overcome a specific challenge with your current supplier, or you're just looking for more information on machine built pallets to meet your current demands, we're happy to help. 
With custom milled hardwood and softwood in stock, we keep raw materials on hand to provide you with a fast turnaround and dependable service.
Conner's trained technicians and knowledgeable sales staff are committed to providing you with solutions that are both cost effective and secure, whether it's machine built pallets or other types of packaging products.  We work with manufacturers in a wide variety of industries and have several locations throughout the United States to meet not only meet your supply chain needs, but to also reduce freight expenses.
We keep your production lines moving!