Oklahoma Lumber Meeting a Wide Variety of Needs
If you'e looking for Oklahoma lumber, you've definitely come to the right place.  At Conner, we provide thousands of products to a wide variety of industries including the Agricultural, heavy industrial, and HVAC Industries, just to name a few.  Whether you're looking for hardwoods or softwoods like southern yellow pine, we offer wholesale dimensional lumber, cut pallet parts, panels, ISPM15 certified, and more.  Our lumber traders are on the phone everyday searching for great buys from hardwood saw mills all over the country, and we maintain contracts with North America's largest softwood producers.  That means you can leverage our buying power to find the best deal possible.
Wholesale Lumber & Panels
At the Stilwell Plant, near the Oklahoma & Arkansas border, we maintain a large stock of both wholesale lumber and panels.  Not only do we work hard to meet the needs of customers in the Oklahoma/Arkansas area, but we also deliver Oklahoma lumber nationwide.
Of special interest to truckload volume users, is the fact that we've developed relationships with wood producers all over the United States.  That means we can get you the best price possible on mill direct shipments, and gives you the opportunity to leverage our buying power to secure your wholesale wood products easily.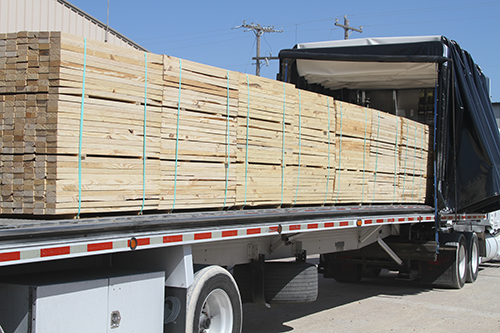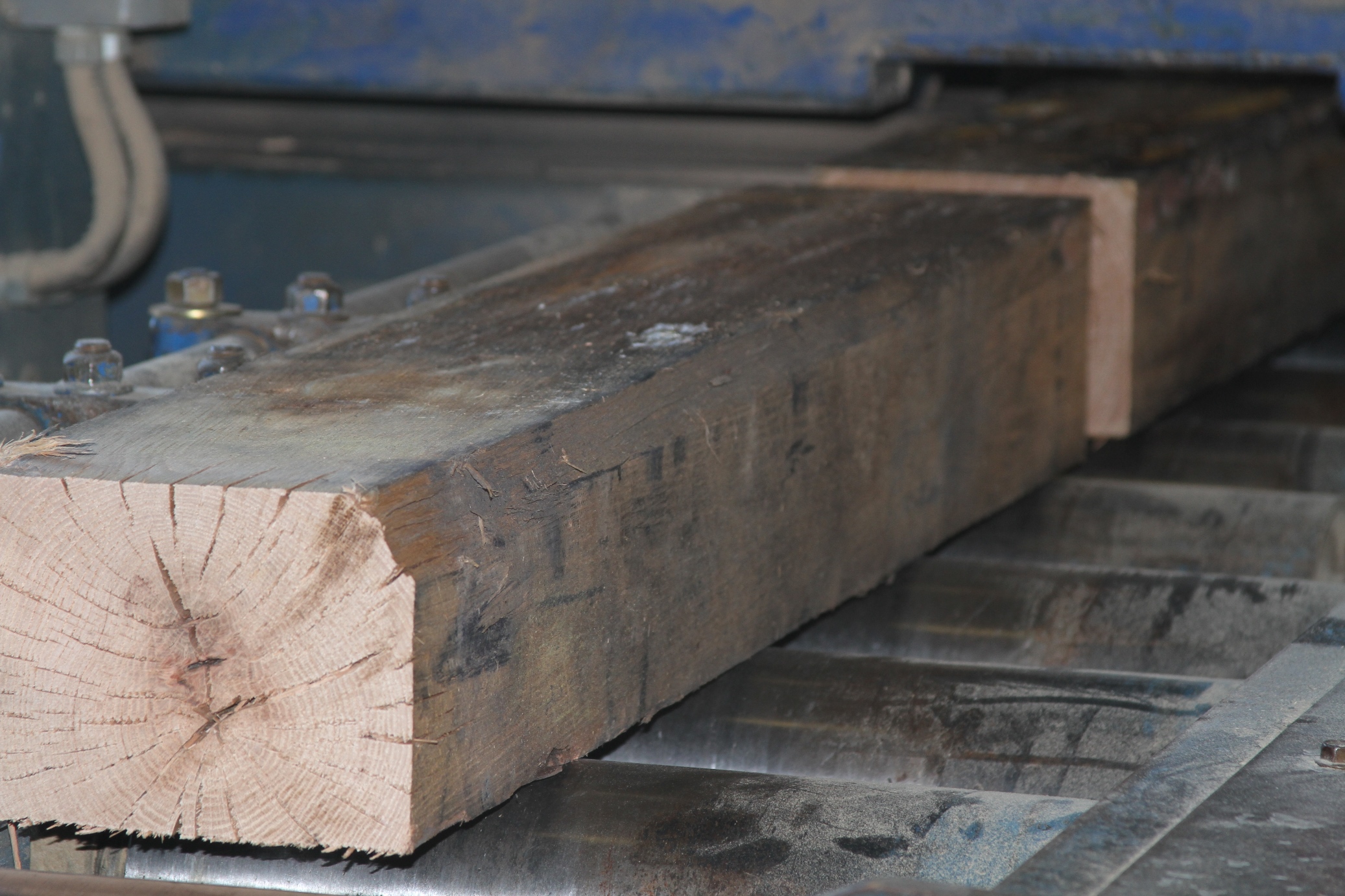 Hardwood Products
Hardwoods, such as oak, maple, or poplar, are often used in applications where a stronger, denser wood is required.  This is often due to the weight of the item being transported.  Unfortunately for the companies that need them, hardwoods can often be difficult to obtain.
Conner is fortunate to have an extensive group of hardwood producer partners to help us obtain the hardwoods we (and our customers) need.  We've built and maintained strong relationships with hardwood mills for decades for just this reason.  Even when hardwood are difficult to acquire because the demand for hardwood is high, we still deliver the hardwood products you need when you need them.
Sawn Lumber & Panels
We've been re-manufacturing Oklahoma lumber into sawn lumber and panel components since 1981.  In that time, we've become an industry leader in low cost production strategies and deploying the most efficient methods of production.  That allows Conner to process large volumes of wood very economically.  As a result, we convert raw materials into thousands of sawn products that are used by a wide variety of customers.
Whether it's a large volume order, or a smaller production run, our Lean Manufacturing principals help us to keep costs down.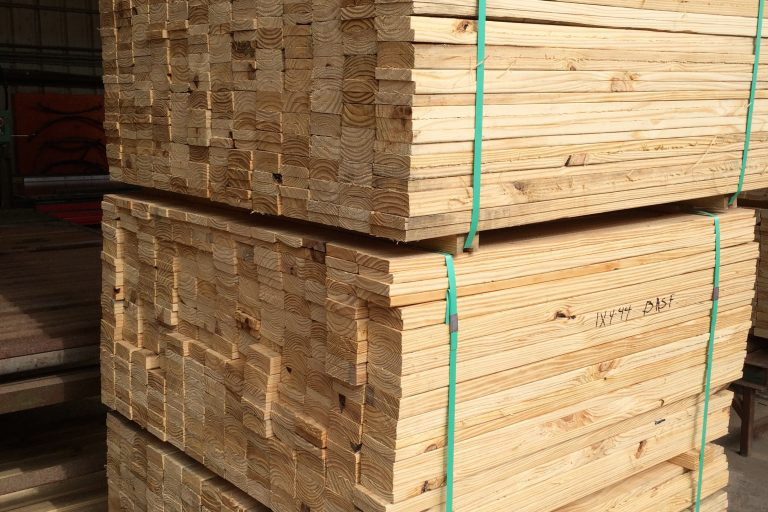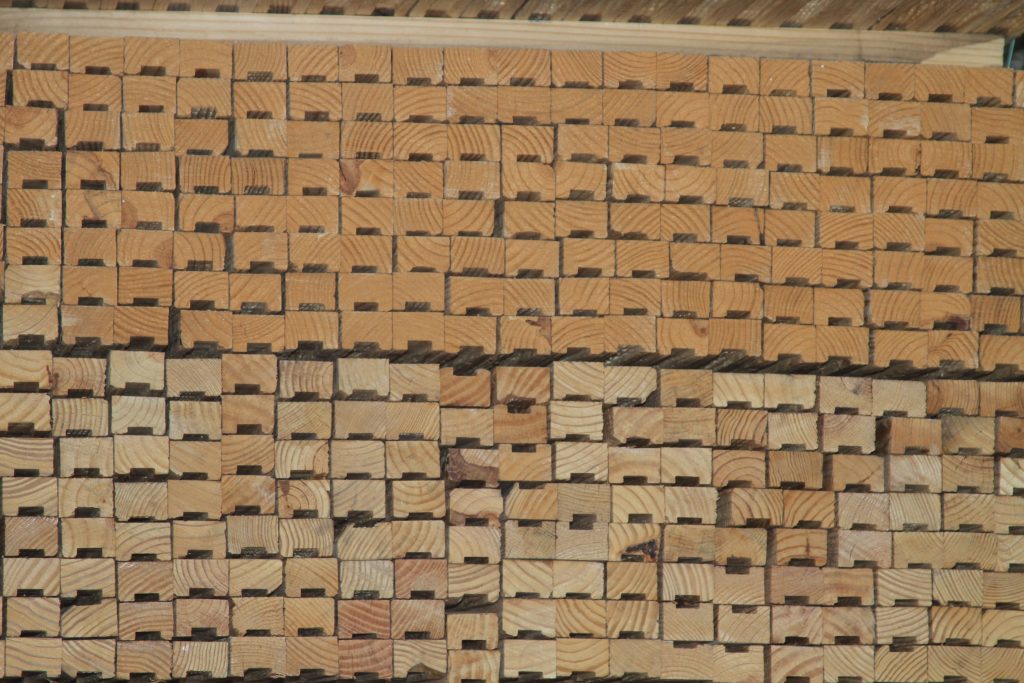 Banding Groove
Banding groove is used by a lot of manufacturers to protect the top of each unit.  Most unit loads are secured with some kind of strapping or banding, but unfortunately that same strapping can also damage the units.  That's where banding groove comes in.  Not only does it protect individual units from the tension of the banding by providing a barrier between the banding and the unit, but it can also help provide clearance for fork tines on the bottom of those units.
Banding groove also keeps the strapping from moving around.
Conner has special production lines designed to rip, groove, trim, and stamp banding groove in a single pass.  This kind of efficiency means we can pass those cost savings on to you and turnaround your order of Oklahoma lumber quickly.
Wholesale Pallet Cut Parts
For over 35 years, we've been supplying pallet recyclers and pallet manufacturers with the notched stringers and deck boards they need to both make their own pallets or replace broken parts on their current pallets  inventory.  For Conner, no order is too big or too small when it comes to pallet cut parts.
We can single units or full truckloads of pallet parts, but we can also put together "kit" quantities so that you'll have the precise combination of components you need to produce the pallets you need for your application.  Our "kit" quantities allow you to focus your resources on assembling more products.