Now that 2018 is over and we've begun 2019, we wanted to take a moment to look back at all the transformational changes that happened for our company. It was a challenging year in many ways, but it was also a year of tremendous growth and development.
Before we start our recap, Conner would like to thank our employees, friends, and customers for being part of our journey last year. Without you, none of it would be possible and we appreciate the opportunity to serve you.
Achieving Employee Longevity
One of the things that we're most proud of is the fact that so many employees choose to stay with Conner long term. In 2018, we had a lot of employees achieve longevity awards:
10 employees achieved 5 years with Conner.

9 reached their 10 year mark with us.

4 achieved a 15 year milestone.

2 accomplished 20 years with Conner.

2 reached a 25 year anniversary us.

One long-time Conner veteran has achieved an astounding 30 years with Conner.
In an economy where a lot of people job hop and work for several different companies throughout their lives, we're so proud to have so many career Conner employees in our ranks.  Not only does it help us to be the most knowledgeable company in the industrial wood packaging industry, with the combined experience of hundreds of years, but it also allows us to build the kind of strong "work family" that takes care of each other.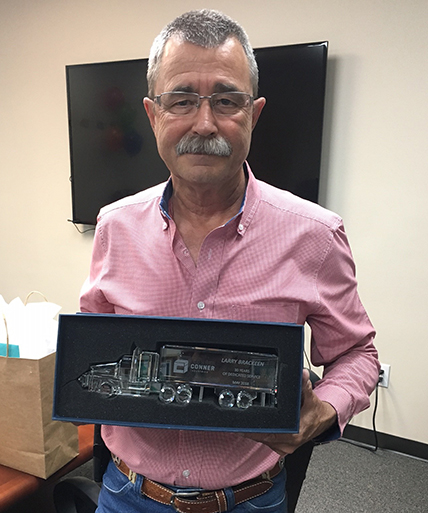 Larry Brackeen celebrates his 30 year anniversary with Conner!
Conner Cares Out in the Community
Although we've always worked hard to be good members of our local communities throughout the nation, one of the things that we wanted to do in 2018 was spend more time giving back. Here are just a few of the highlights from 2018:
On Halloween we had our Annual Chili Cook-Off to raise money for the Suzan G. Komen Breast Cancer Foundation.

Conner helped to support Cowboy Santas this year by volunteering to sort and bag toys for the holidays.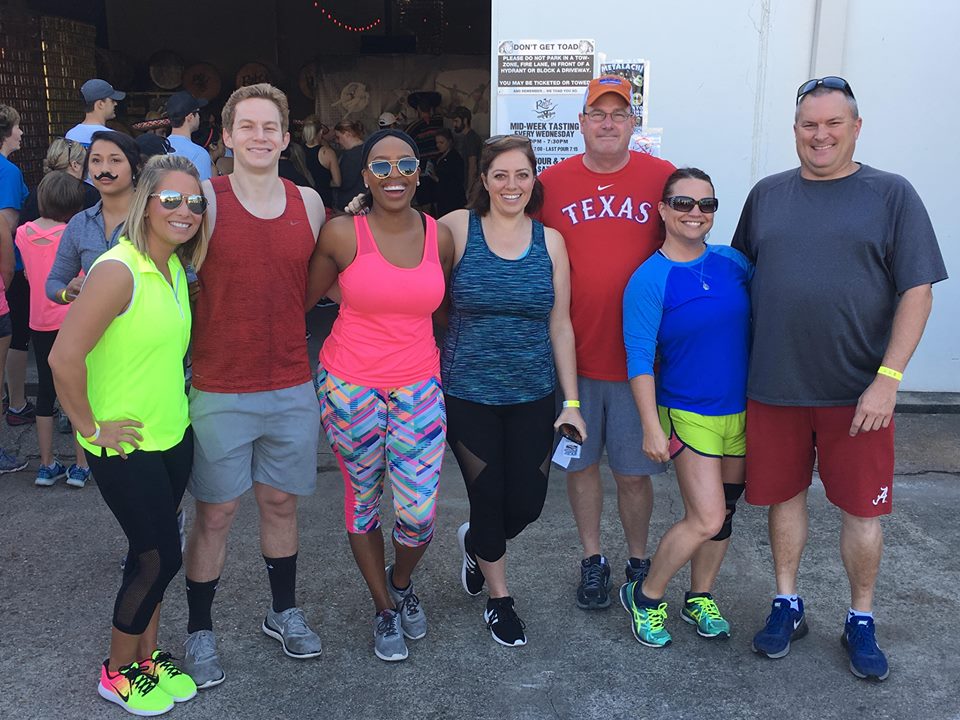 Conner turns out for 5K to benefit Brotherhood of the Fallen.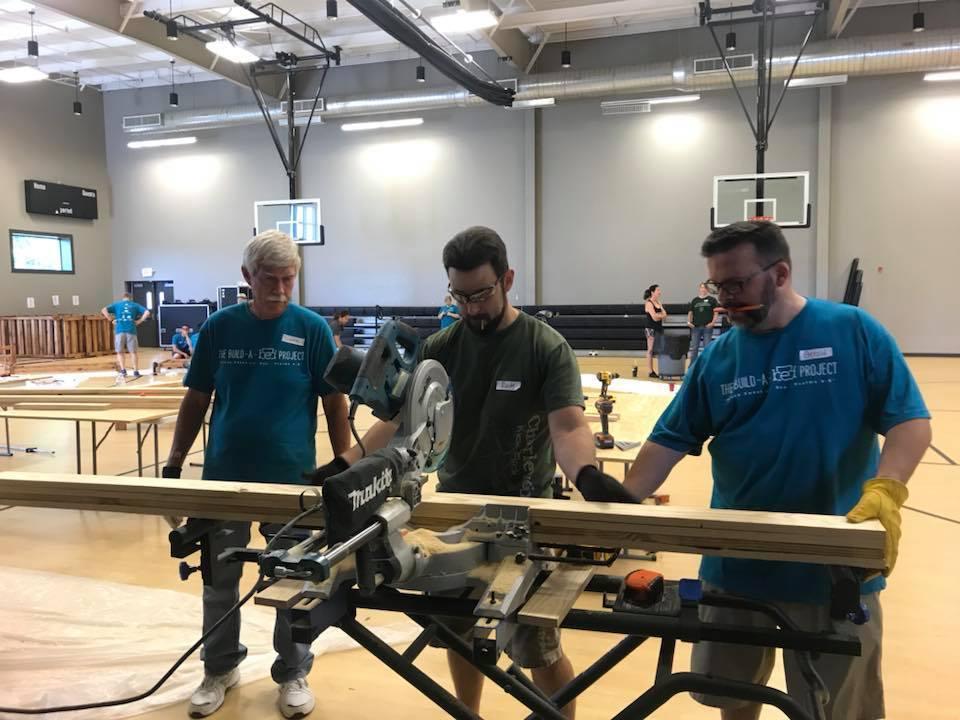 Employees build beds for the James Mission in Tulsa.
At a time when so many companies neglect their corporate responsibility to the community, we're proud to have been part of so many activities that helped people and impacted lives. Conner really does care.
Facing Emergencies Like a Team
It's an unfortunate fact of life that emergencies happen, but it's how you deal with them and overcome the challenge that demonstrates character and commitment. In 2018, Conner dealt with one of those unexpected emergencies over the Labor Day weekend.
Our Conroe plant in Houston was shipping custom pallets out to one of our new customers when the trailer brakes caught fire. If that weren't bad enough, a tire exploded and sent shrapnel flying while the flames were being extinguished by one of our employees and the police officer who responded. A Conner employee was struck in the stomach, but thankfully no one was seriously injured. Fortunately, the pallets and the trailer were also 100% salvageable.
The Conner Team quickly leapt into action to get the truck back to the plant, transfer the pallets to another truck, and get the product delivered to the customer on schedule. In case you aren't aware, it's quite a feat to get towing for a loaded truck on a holiday weekend. What's more, the customer never knew there had been a problem.
That's what teamwork and an exceptional commitment to customer service is all about. You can count on Conner.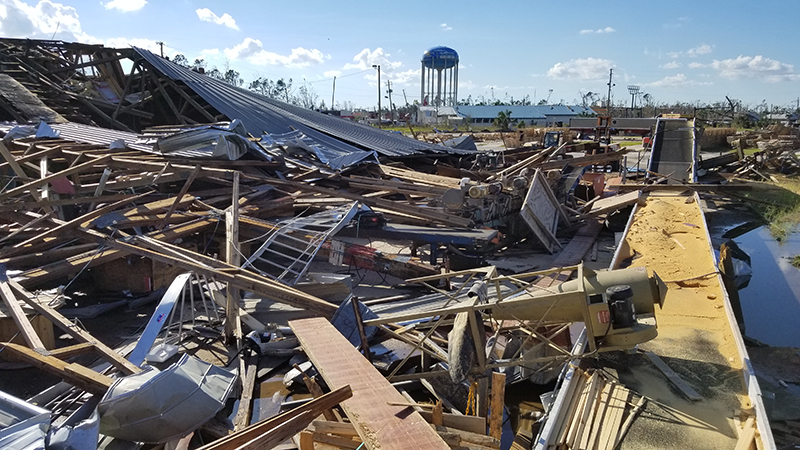 Hurricane Michael Devastates Panama City
One of the biggest challenges Conner faced this year was the devastation of our Panama City, Florida plant when Hurricane Michael roared ashore in October 2018. This Category 4 storm toppled building, sheared off trees, destroyed basic utility services, and left roads impassable for days, and ended up being the strongest storm to hit the Florida Panhandles since 1851.
Not only were our employees in the area left without basic services (food, water, sewage, electricity) for weeks, but many of them also lost their homes, cars, and personal possessions in the storm. The Panama City plant itself fared no better. Our buildings collapsed under Michael's wind gusts, equipment was buried under debris, and trucks were unable to reach the plant.
In typical Conner fashion, the team pulled together to not only help plant families get through some very trying circumstances, but also to bring back the plant and service customers during the crisis. Conner employees from throughout the company dug deep and donated over $40,000 to help employees at the Panama City plant with their basic needs and volunteered countless hours to helping them get back on their feet.
And it didn't stop there. The Hogansville and Lugoff plants temporarily took over the work from Panama City to keep customer disruptions to a minimum. That's one of the advantages of owning multiple plants across the nation to take over production during an emergency, not to mention having great customers who stood with us as we transitioned operations, and many offers of help from friends throughout the industry. You can read more about our Panama City recovery here.
Huge Business Growth
On the business side of things, 2018 was also a pretty good year for Conner. We started out the year by closing a $21 million senior secured credit facility, and ended the year with several new equipment acquisitions. We also reorganized our management and sales teams to support a Regional Model that's center led and added nine new members to the sales team so that we can get closer to rapidly growing markets. Thanks to the hard word from our business development teams, we've earned millions of dollars in new business, acquired hundreds of new customers, and continue to grow as a company.
And we are truly thankful for each new relationship we've gained along the way.
As a consequence of our success in 2018, Conner has big plans for the coming year. Not only will Conner be growing our employee base and implementing new technologies, but we have plans to acquire more equipment and we're opening a new facility in Clarksville, Tennessee in February.
2019 is going to be a FANTASTIC year!
To wrap our 2018 recap up, we'd once again like to thank our employees, customers, and friends for being part of our story last year. YOU have made this fantastic year possible and we sincerely look forward to another year of serving you and being an integral part of the industrial wood and packaging industry.
Now let's go ROCK 2019 too!